I got to attend a fun matchup between Chaparral and Casteel on Friday night. While the Firebirds won this highlight-filled bout 53-36, there were some great performances on both sides.
Also, a combined 89 points might lead to assumptions that defenses didn't show up in this one, but that was not the case. There were plenty of turnovers forced that led to short fields and scoring opportunities for the offenses.
Anthony Lucas had a impactful performance that may not show up in the box score, but he was able to affect the backfield. Casteel's J.J. Newcombe continued to impress with a nice interception that stalled out a Firebird drive.
There were some very impressive offensive performances I wanted to highlight (with the help of some GIFs):
Brayten Silbor – 2022 Chaparral quarterback
Silbor was very impressive over the past two years filling in when Ohio State QB Jack Miller was injured. Now that he's the featured quarterback for the Firebirds, he's been very impressive. When I asked Silbor what colleges wanted to see out of him during the preseason, he had a simple answer: "More touchdowns."
He delivered on that on Friday, tossing four touchdowns to four receivers including this dime to Cooper Nemeth that sealed the deal for the Firebirds. Silbor has not received his first offer yet but the likes of Louisville and Colorado have been in constant contact with the 2022 quarterback. It's only a matter of time for the offers to start coming in.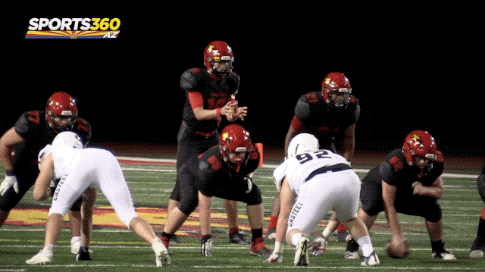 Jared Williams – 2021 Chaparral running back
Williams was a workhorse for the Firebirds last year. Though he's tallied just three games in 2020, he's found the end zone six times, including four scores on Friday. Williams currently holds offers from NAU and Minot State, and his nose for the end zone could lead to more opportunities at the next level.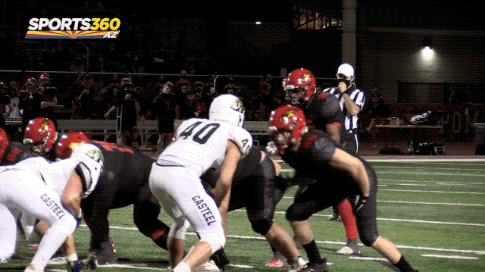 Dane Christensen – 2021 Casteel quarterback
The Casteel quarterback has put up big numbers in a pass-heavy Colts offense this year. He made some nice throws in Friday's contest, but he was impressive on the ground as well, including this 76-yard keeper. Right now, the senior QB holds an offer from Drake and has 16 total touchdowns tallied through six games.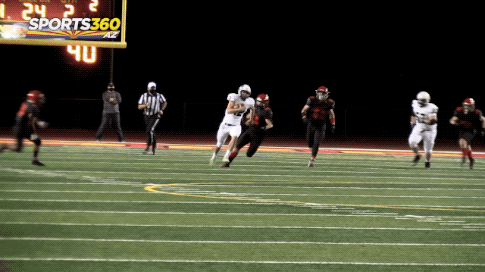 Max Minor – 2021 Chaparral wide receiver
The 6-foot-4, 185 pound wide receiver takes pride in being a senior leader after learning from now-Cal Bear Tommy Christakos, and he has a long-time connection with Silbor to make big plays. He was a constant target throughout Friday's game and has found the end zone seven times since his junior year.
He said after the game his recruitment has been slow, but "We still have a full season, so we're good." That mentality to continue to produce can lead to opportunities for this talented receiver.