Back to back weeks Arizona State football was in position to perhaps win a football game. But for the second time in seven days, the Sun Devils came up just a bit short. So much to be encouraged by, but two losses to show for their efforts. Vegas had the Sun Devils as a 18.5 point underdog and while ASU put up a very good fight at Washington, the scoreboard doesn't lie. Herm Edwards team would come up short, 27-20, falling to 2-2 on the season.
The Huskies put up an balanced offensive attack against a young, improving ASU defense. When you have nine new faces on on that side of the ball your bound to have some growing pains, especially against the 10th ranked team in the nation. Husky running back Myles Gaskin ran for 86 yards to lead the UW attack.
Arizona State would commit to the ground game on Saturday night, running the ball 40 times for 164 yards(4.1 yards per carry) Eno Benjamin would lead the team in rushing with 104 yards and a touchdown.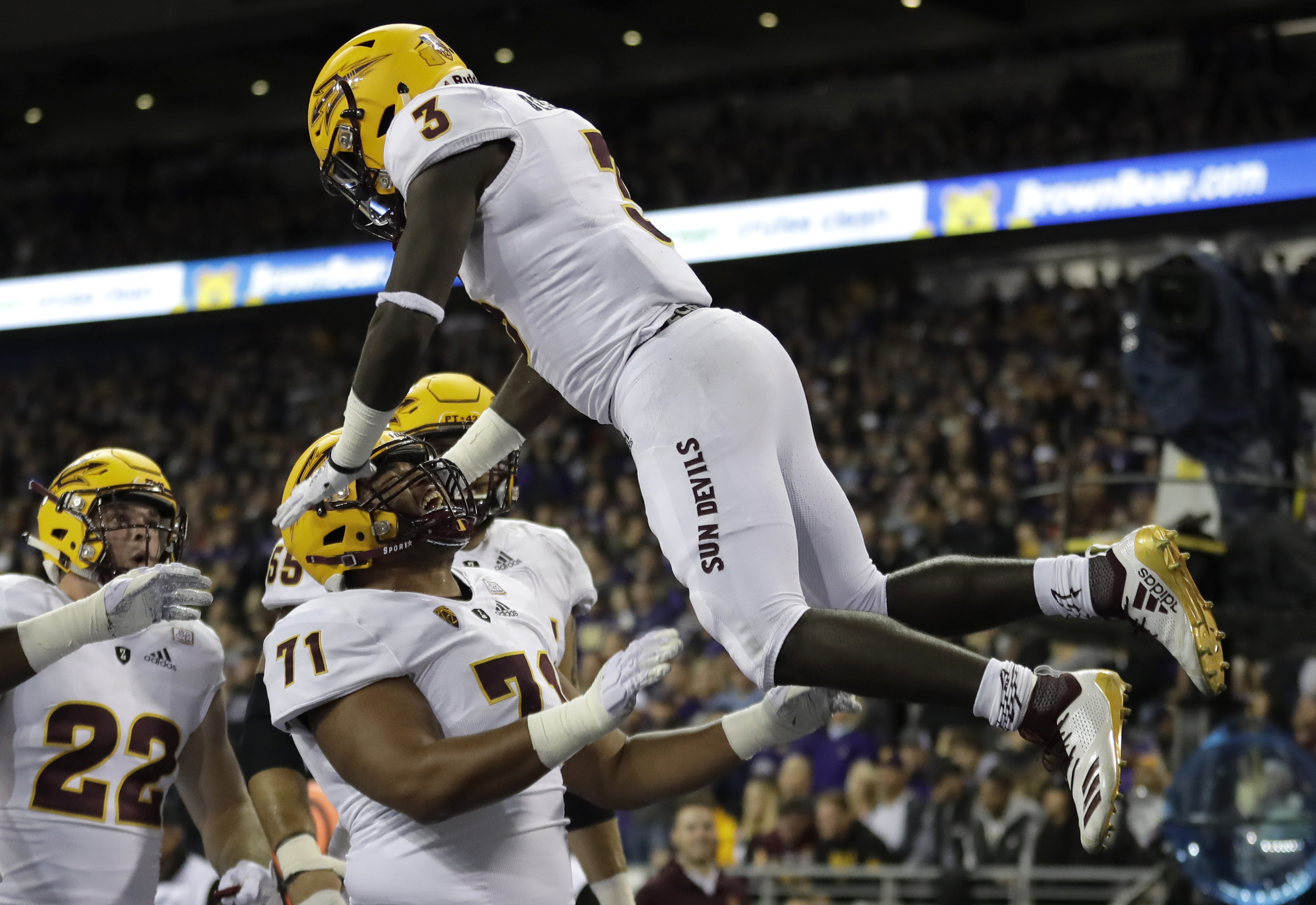 A 4th quarter 42 yard punt return by N'Keal Harry, set up a one yard touchdown run by Manny Wilkins, making it 27-20 with 2:54 left in the game. But the Sun Devils would not be able to get the ball back and the Huskies would get the victory.
Arizona State is home next Saturday night against Oregon State.