Suns ownership brought in over 200 partners, advertisers, etc. for the Las Vegas Summer League weekend. What better way to prime the pump for corporate dollars than watching Deandre Ayton make his pro debut and give Devin Booker a max contract extension.
To you, Phoenix. pic.twitter.com/xkb8WCJJxI
— Phoenix Suns (@Suns) July 8, 2018
The Booker contract news t may have been tipped off by his college coach, Kentuckys John Calipari. ESPN had Calipari on during the broadcast of the Suns v Kings game Saturday night. Coach Cal made reference to Booker agreeing to a "160-million dollar contract with the Suns". That of course set off a social media fire.
Ayton put up a nice stat line Saturday night in the Suns 71-63 victory over the Kings. 21 points and 12 rebounds is getting the job done.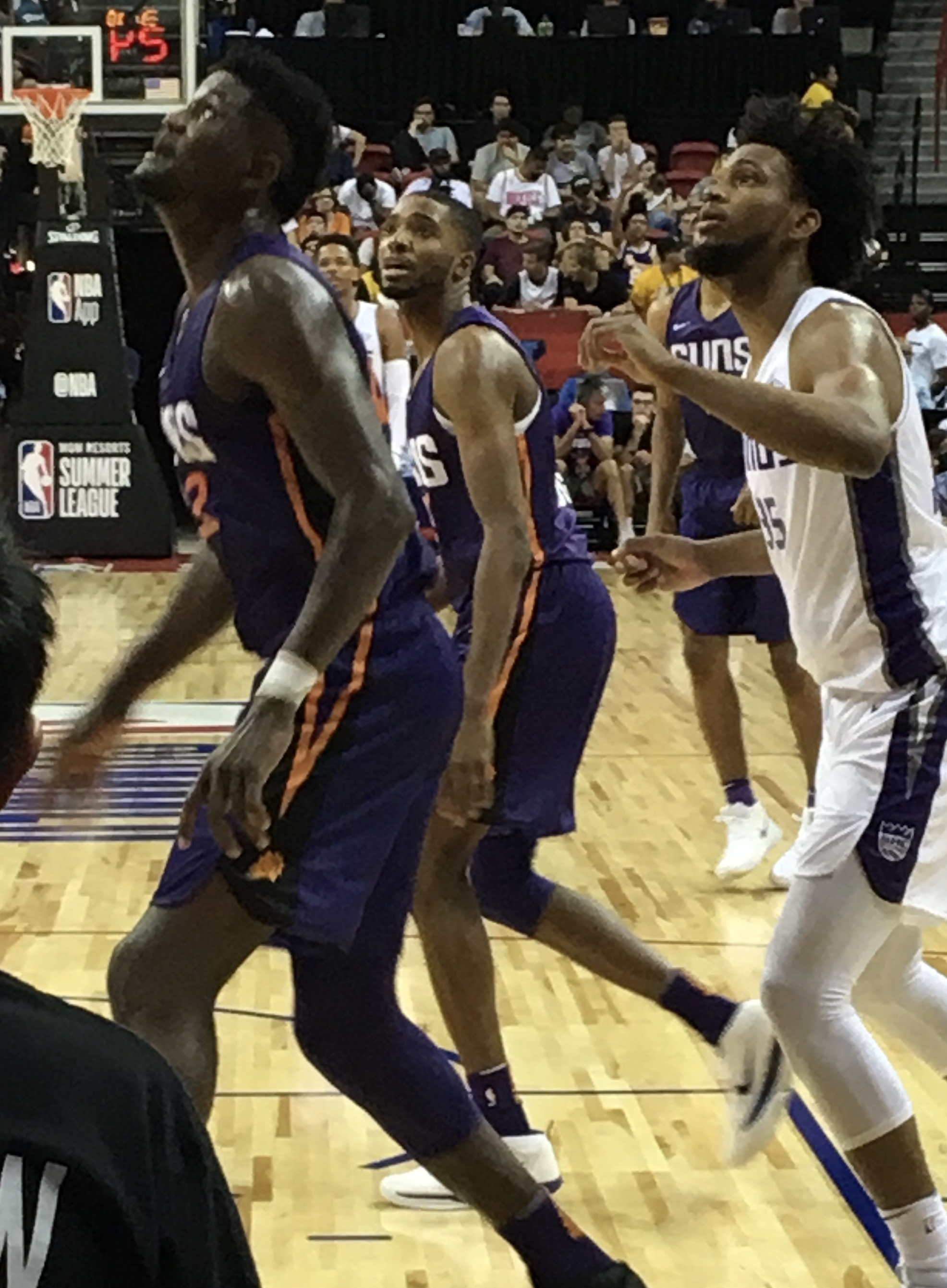 The much anticipated showdown against Marvin Bagley didn't really materialize. Yes, there were times when the two would tangle but there wasn't much that was said or done between the two. Several other Suns players including Josh Jackson and Davon Reed had productive nights against the Kings.
The Suns next game in Las Vegas will be Monday against the Orlando Magic. Ayton vs Mo Bamba.