It's been a productive calendar year for Jake Smith. Since last May, Smith and the the Saints lacrosse team have nabbed two state championships, while the football team made an appearance in the 5A state championship game. He also quickly became one of the most recruited football players in the country.
The Saints lacrosse team have featured multiple football players over the years, and between the physicality and conditioning required to play both sports, the skill-sets translate.
Despite the similarities, lacrosse wasn't always on Smith's radar.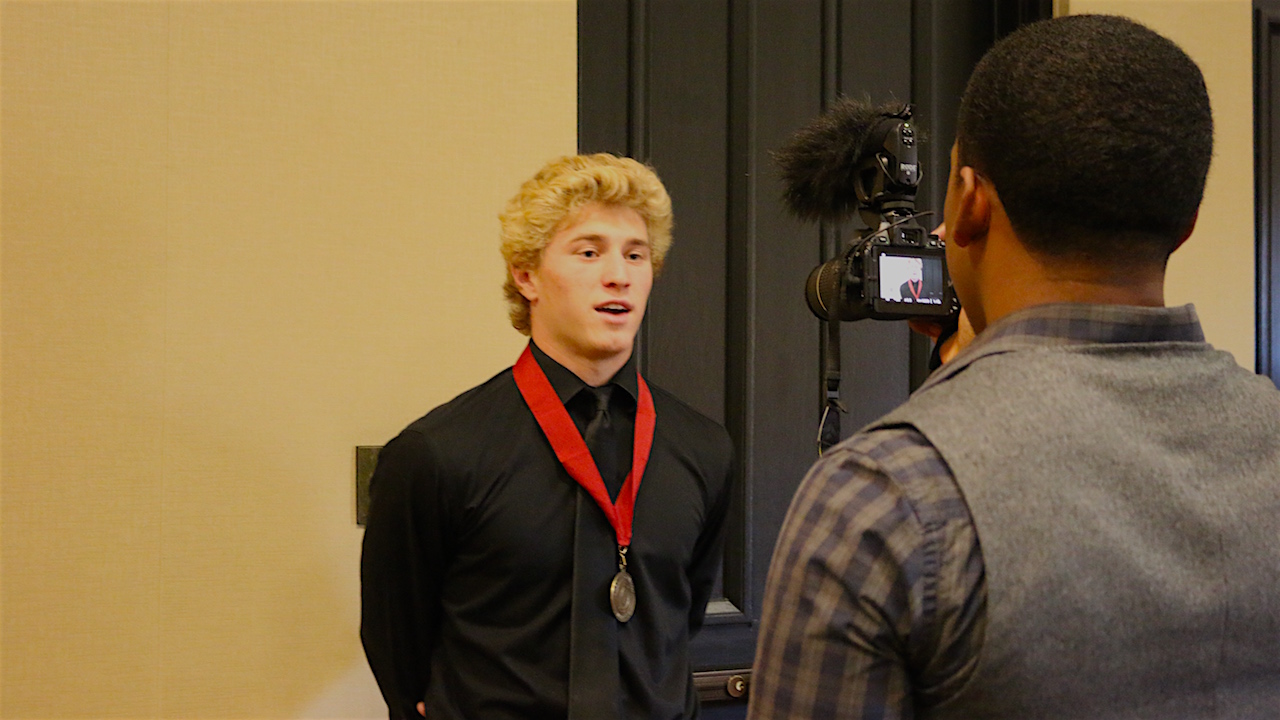 After having injuries in his freshman and sophomore years as a baseball and football player, he did some soul-searching and found his way on the team.
"I decided I don't have much of high school left and so what do I want to do in college?" Smith said. "I decided I want to play football, and so I thought I could help myself get there by playing lacrosse by running every day, and I thought it would improve my overall athleticism, it was just more like football (than other sports)."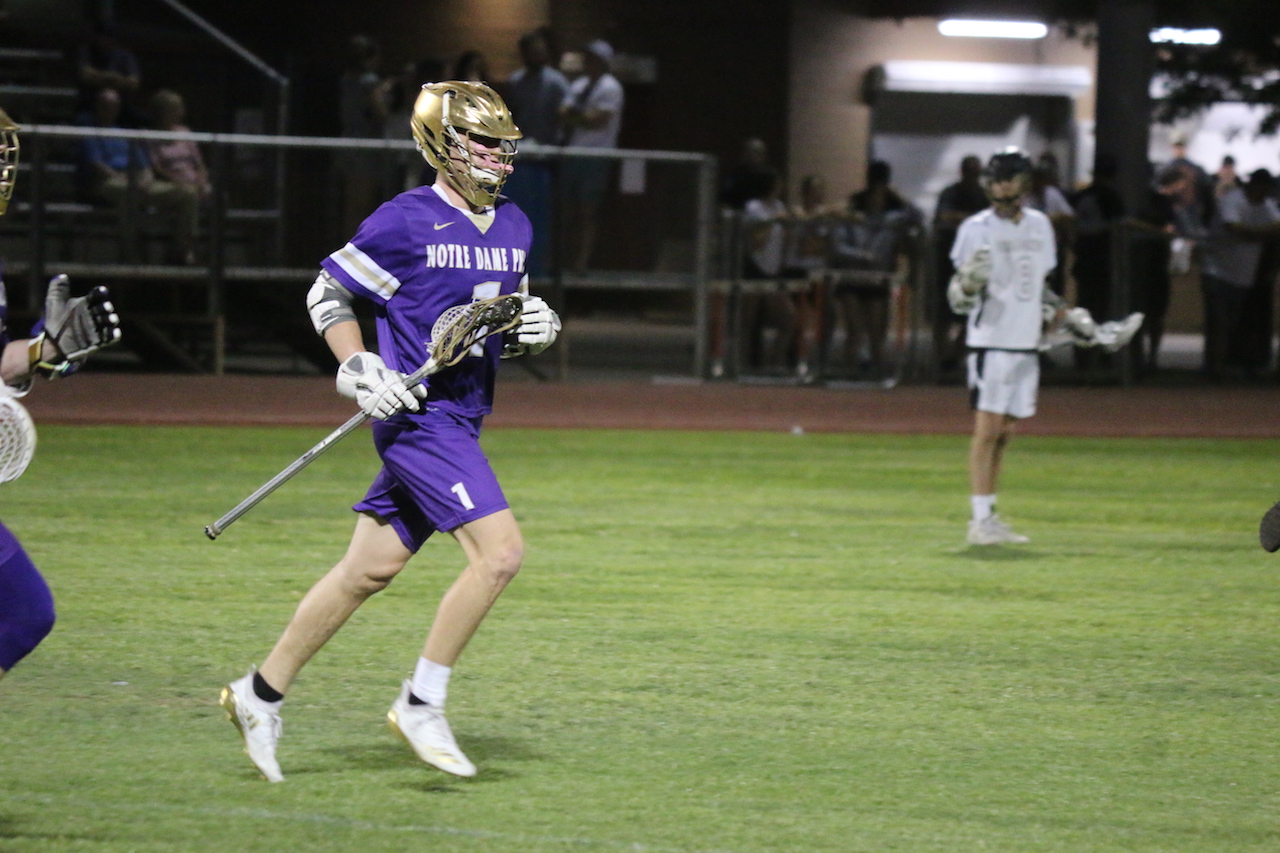 Smith, who was already well-conditioned and "toughened up" by lacrosse last year, burst onto national scene this past football season, accumulating 1,000 rushing yards, 1,000 receiving yards, 28 total touchdowns and over 30 scholarship offers from the some of the best football programs in the country.
"Jake has brought his attitude," Notre Dame head lacrosse coach Doug Lipka said. "When I say attitude, it means the way he competes every single day at practice. We joke around and say we're competitors even when we're playing a game of checkers and and…Jake embodies competitiveness."
Marc Siegel, who is an assistant coach for both the Saints football and lacrosse teams, has seen how each player who takes on both sports can see their respective games transform.
"These guys are tough kids," Siegel said after the Saints' state title win. "I think we had 13 football players that came over…I will continue to recruit football players from our football team to our lacrosse team, and as you can see, it's paid dividends for us. We're happy about it."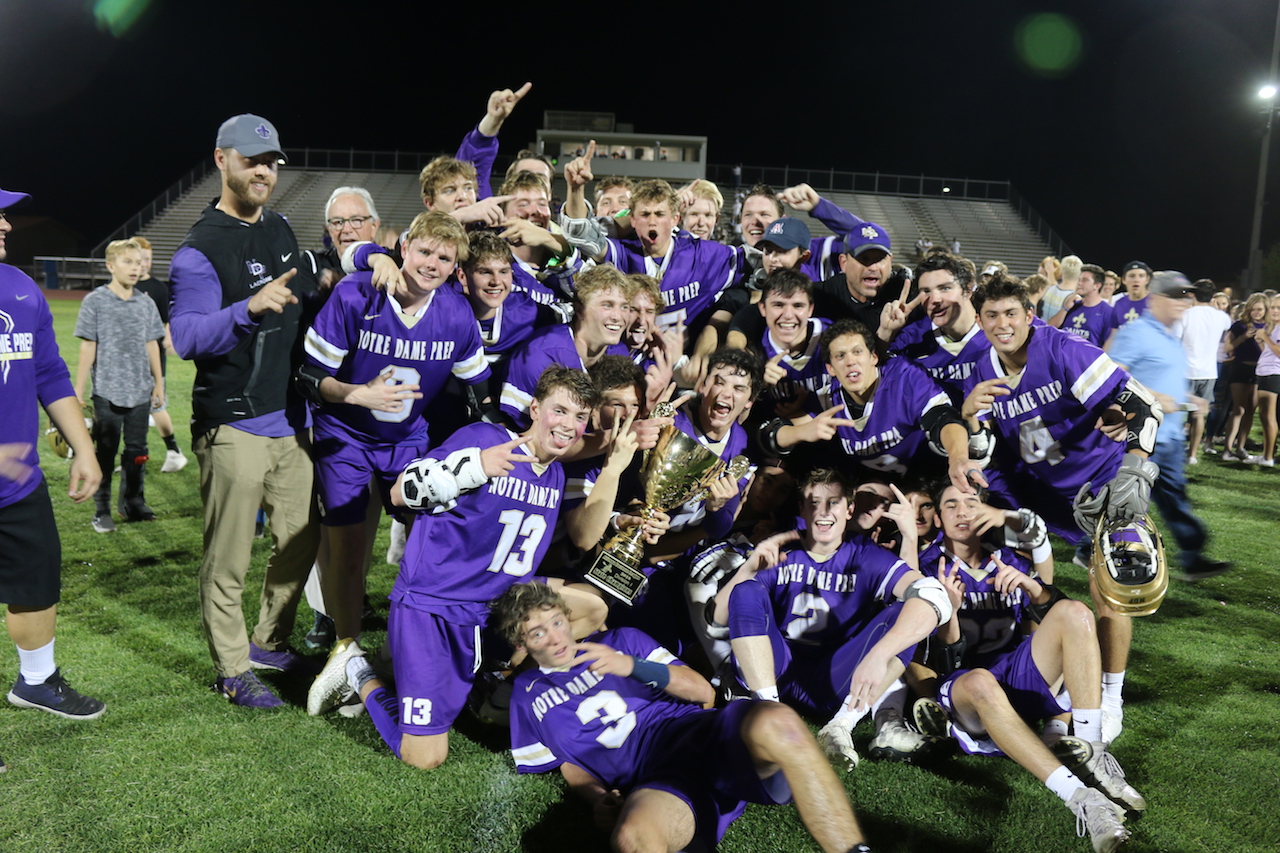 For Notre Dame head football coach George Prelock, who said most of the lacrosse players rejoining the football team for spring are already in "midseason form", he expects another big season for Smith.
"Obviously we know that teams are going to be gunning for us and gunning for him," Prelock said. "(We) are going to try and be as unique as possible, put him in different spots and just try and get the ball in his hands. That way, he can make plays."
What's Next
Smith said his junior season will be his last with the lacrosse team to focus on football. He recently narrowed his college choices to USC and Texas and thinks he will make his football commitment this summer.