This and That…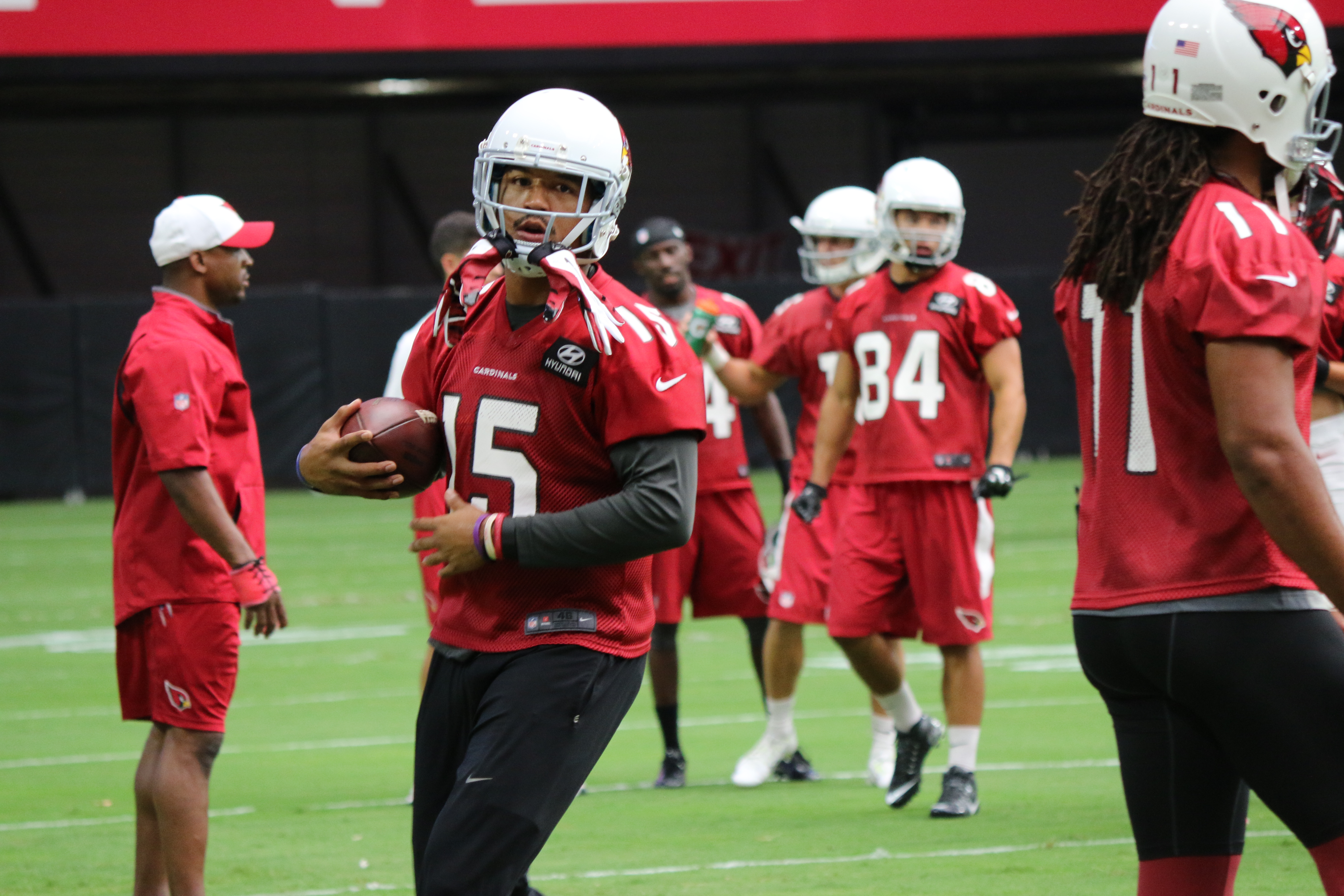 NFL games that matter don't start for five more weeks and yet the annual injury epidemic of the League is off and running. Michael Floyd, Arian Foster and DeSean Jackson were just a few big names that went down this week. Amazing to me that through the years more hasn't been made about the amount of money that owners spend on players who get injured in July and August and miss some or all of the regular season. Crazy…
No matter what comes out of Darnell Docketts
mouth the next five weeks, he can't be happy about what has happened in San Francisco since deciding to sign with the 49ers. 7 starters from the 2014 SF defense are no longer there. Subtracting troubled linebacker Aldon Smith on Friday just added to the mess in the Bay Area. 
Fans obsessing over Darryl Washington's return to the Cardinals remains the number one topic in my in-box…
Went to both Arizona and Arizona State football practice sessions this week. Rich Rod and Todd Graham have different ways of going about their business. Graham
 coached into headset over the speaker system when coaching special teams, Coach Rod stood in the end zone on punt return and barked at specific situations. Both coaches have music playing over the speakers at certain times throughout practice. Music has become a staple of most college football practices. Players seem to weave and bob to the sounds when going about their business. Psychological? yes…
Caught up with DaVonte' Neal
 
after Wildcats practice. You've heard his twists and turns since high school so I want to advance to this years adjustment of playing CB. "I just have add backpedaling into my game", he said with his trademark smile. Neal was working at punt return and I won't be surprised if there is a package or two still for him on offense…
Former Arizona transfer QB Connor Brewer started workouts this week at Virginia. The Cavaliers are picked to finish at the bottom of the ACC and have UCLA, Notre Dame, and Boise State three of the first four games of the season. Yikes!!
Arizona Christian head coach Donnie Yantis 
has 137 football players working out. Both quarterbacks, Ryan Esslinger and Gerrit Groenwold are back and Yantis has added WR Donovan Smith, a transfer from Southern Mississippi. IF Yantis can get some play out of his offensive line, the Firestorm could be one of the better offenses in the nation at the NAIA level…