Three weeks out from the 2015 MLB Draft, and there is plenty of uncertainty on where the Arizona Diamondbacks could go with the top overall pick.  While there is a lot to like in this year's talent pool, there is not a clear-cut #1 overall pick.  Here are a few of the options experts have pegged as Diamondback picks:
ESPN's Keith Law, May 20, 2015:
Dansby Swanson, Shortstop, Vanderbilt
In Law's first mock draft, he has the decorated shortstop going first overall.  Swanson has been the table-setter for the defending national champion Commodores, where he was named Most Outstanding Player of the College World Series last year.  In 2015, he leads the team with a .353 batting average (.353), runs (63), hits (79), RBIs (54), doubles (20), and walks (36).
Law says his sources are telling him the Diamondbacks know who they are taking, but have not disclosed it.  Law also says they are narrowing their pick down to Swanson and UCSB starter Dillon Tate.  There are some questions regarding Tate on whether he will be a starter or closer, as he has not logged significant innings in his career.
Law brings up another interesting point should the Diamondbacks take the route of taking a lower-tier player for a discount:
"The Snakes don't pick again until 43, so while they may be able to save a million or two when signing whomever they take at 1-1, they will have a hard time maneuvering another player they like all the way to their next pick."
Baseball America's John Manuel, May 22, 2015:
Tyler Jay, LHP, Illinois
Last week, Manuel had the Diamondbacks taking Vanderbilt RHP Carson Fulmer. He went on to call the Commodores ace the "surest big leaguer on the board, with a floor of elite closer".
But in Manuel's latest draft, he has the Snakes taking Illinois LHP Tyler Jay.   The hard-throwing lefy has primarily come out of the bullpen for the Illini, sporting a 0.65 ERA and striking out 63 in 55 innings pitched. Here is Baseball America's evaluation from 2014:
"Although Jay has never started a game at Illinois, he offers a starter's repertoire and athleticism. Jay's fastball sometimes sat 93-95, touching 97 at his best, and more frequently sat 90-93, touching 94. He has a loose, very quick arm from a three-quarters slot and very long stride." – Clint Longenecker
Here is a taste of what Jay can do: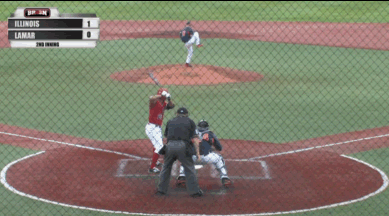 Manuel continues also said, "He would be an unusual No. 1 overall pick, but this is an unusual draft class".
MLB.com's Jonathan Mayo and Jim Callis:
Dansby Swanson, Shortstop, Vanderbilt
In Mayo and Callis' analysis, they bring up the prospect of the D-Backs drafting a lower-tier first rounder for a significant discount.  If that is just a negotiation tactic, they said Swanson would probably be the one they end up taking. 
In a previous mock draft, Mayo said Swanson was "considered to be the best all-around position player in the class, one who can stay at shortstop and serve as a top-of-the-order catalyst".  
Swanson also possesses the versatility to play second base as well:
Other Options: 
Brendan Rodgers, a prep shortstop perceived to be the top player in the draft, the above-mentioned Dillon Tate, Kennesaw Mountain High School catcher Tyler Stephenson and Niskayuna High School outfielder Garrett Whitley.
As the college postseason progresses and the draft gets closer and closer, things could begin to solidify for the the Diamondbacks…or not.