Goodbye Darnell Dockett. One of the most colorful figures in Arizona Cardinal history has agreed to a contract with the 49ers.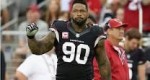 I don't blame the Cardinals for letting one of the last links to the 2009 Super Bowl team walk away without much of a fight. In the business of the NFL, you very rarely see a player start and finish his career with the same franchise. In the case of Dockett, tying up money in an aging veteran isn't good business.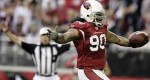 Don't get me wrong, I personally like Dockett a great deal, but I also have to look at salary cap, needs, other players that can play at the position and will fit within the budget. Dockett is doing what most players do at the end of their career, chase the money rather than play for a team that gives him a better chance at a Super Bowl. Yes, I do believe that the Cardinals are closer to winning big than the team in the Bay Area. Off the field was a different story with Dockett.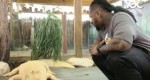 He was a collector while in Arizona. Shoes, Alligators, and guns were part of our conversations. He was crude and vile on social media too. But here's the thing. He was a baller. Darnell Dockett gave every last bit of himself on game days through the years. Until the injury last August, Dockett NEVER missed games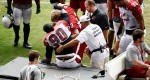 and played with a ferocity and motor that you wish all professional athletes would show. It's not easy to see him go to the Bay Area. But I am willing to bet that one day we will see him on the field like Aeneas Williams and Kurt Warner. He won't be wearing a jersey, he will be in a suit jacket and waving to the sold out crowd as the Cardinals unveil number 90 in the Ring of Honor.