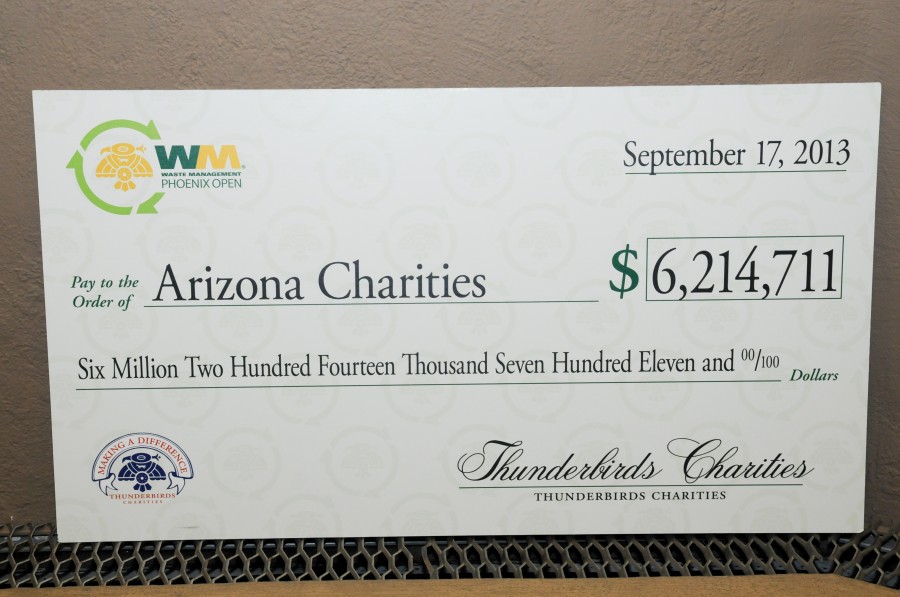 While over a half million fans walked through the gates at TPC Scottsdale earlier this year for the Waste Management Phoenix Open, the work by The Thunderbirds didn't stop after Phil Mickelson dropped his final putt.
This morning in Downtown Scottsdale the group announced that they will distribute $6.214,711 dollars to local charities through proceeds raised from the 2013 tourney.
The Thunderbirds do ALOT of things behind the scenes that go unnoticed. I was asked to MC an event by the group earlier this week and was amazed at the amount of man hours contributed and money raised.
Sometimes a simple "atta boy" is needed to keep all the cool events going in the Valley. This would be one of those at the top of my list.